Yay, you made it through your first trimester! For most women, the first trimester is the hardest. The second trimester is often considered the most comfortable phase of pregnancy. Initial side effects such as nausea or dizziness will (most likely) decrease while you have significantly more energy. The risk of a miscarriage is also significantly reduced after the first trimester. And you can fully share the good news and joy with friends and family at this point.
For the baby, the second trimester is characterized by rapid growth: your baby's size and weight will increase relatively quickly in the upcoming months. The second trimester includes weeks 14 to 26 of pregnancy.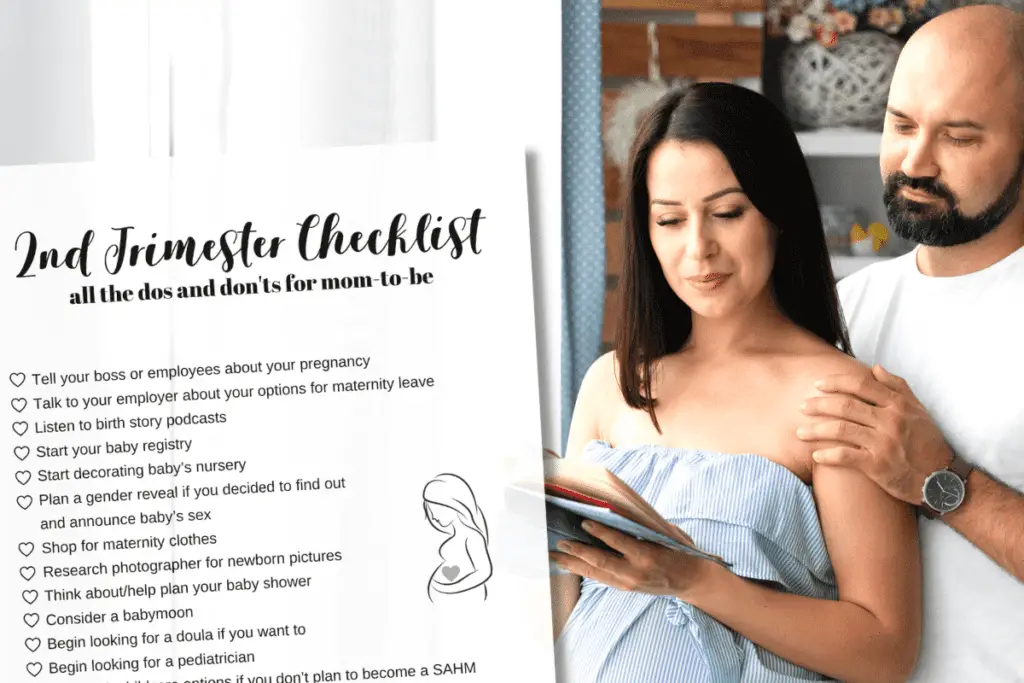 Like in the first trimester, there are quite a few to-dos for you in this second part of your pregnancy. Don't miss anything important but stay well on track to prepare for the arrival of your little one with this second-trimester checklist here:
1. Tell your boss or employees about your pregnancy
If you have been able to keep your pregnancy a secret at work so far, now is the time to tell your boss or employees about it. Start to plan ahead of time and talk to your employer about your options for maternity leave.
2. Listen to birth story podcasts
This will help you learn more about the birth process and increase your understanding of how other women have experienced their births. It will inspire you to make your own decision when the time comes to write your birth plan.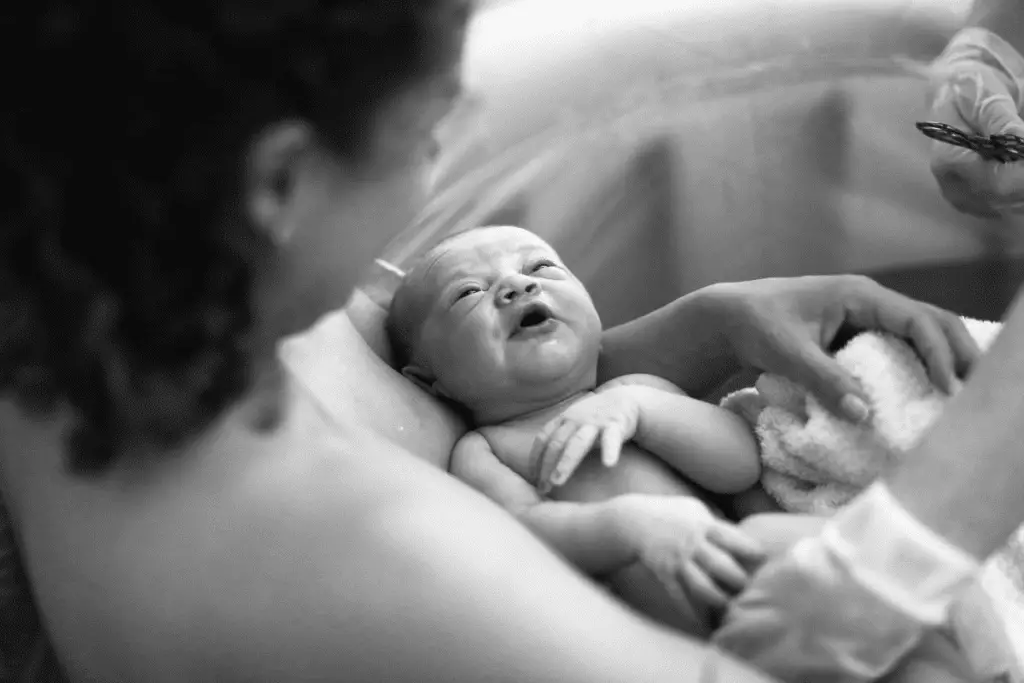 ---
Disclosure: MyMommyHeart is a participant in the Amazon Services LLC Associates Program, an affiliate advertising program designed to provide a means for sites to earn advertising fees by advertising and linking to amazon.com
---
3. Start your baby registry
An easy way to do that is directly on amazon.com. You can register as a mom-to-be, then simply add the specific products to your list and share it with friends and family. That way, you will receive exactly what you wish for, and you can avoid the same gifts being given more than once.
4. Start decorating the baby's nursery
Usually, the second trimester is the time in pregnancy when you will have the most energy. Use it to prepare the baby's nursery and add to your excitement by organizing the details. Obviously, this doesn't have to be finished in a day (or a week…), so take it easy and take your time. Don't let it be a stressful task, but rather an act of happy anticipation.
If your nursery is a tiny room or just a corner in your master's bedroom for now, here are my ideas and top recommendations for a small changing table and a space-saving nursing chair.
5. Plan a gender reveal if you have decided to find out and announce the baby's sex
Depending on your prenatal blood tests and the baby's position during ultrasound examinations, you will find out the baby's gender sooner or later. However, the gender becomes apparent for most babies at the standard anomaly scan around weeks 18-22 of pregnancy.
If you have decided to find out, let your provider know to either share it with you right there or write it down on paper and close the envelope. You can then give that to the person who is planning your gender reveal party. That way, it will be a surprise for you and your spouse up to that point.
6. Shop for maternity clothes
During your second trimester, your baby bump will definitely start showing. Having some cute-looking and comfortable maternity clothes has been an absolute pregnancy essential for me. It doesn't have to be expensive or a lot, but trust me, it will make a world of difference for you as a mom-to-be.
7. Research photographer for newborn pictures
Check out websites from photographers in your area, or ask friends and family for recommendations. You will love to have newborn photos, especially as your child gets older, and the memories are all that remain from those precious first few weeks with your newborn.
8. Think about/help plan your baby shower
Most women don't plan their own baby shower. However, if you would like to have one thrown for you, you might have to organize the people planning it initially. Set a date with them and let them know who to invite. Then hand it over and let them surprise you with the rest.
9. Consider a babymoon
Some couples go on an extensive "last" vacation before the baby is born, some plan a weekend away, and some enjoy a date night as a so-called babymoon. Do what you can and what is in your means, but don't be afraid that you will "never" get to do anything like it ever again…
10. Begin looking for a doula if you want to
Get to know a doula if you have chosen to hire one for your birth. The relationship with her will be very important, and you want to ensure you feel comfortable and at ease when in her presence. Birth is a very intimate thing, and not everybody feels comfortable with anyone.
11. Begin looking for a pediatrician
If this is your first child, you can now start looking for a pediatrician for your baby. Give them a call, introduce yourself and tell them your estimated due date, so they know when to expect you with your little one for monthly check-ups and possible vaccines.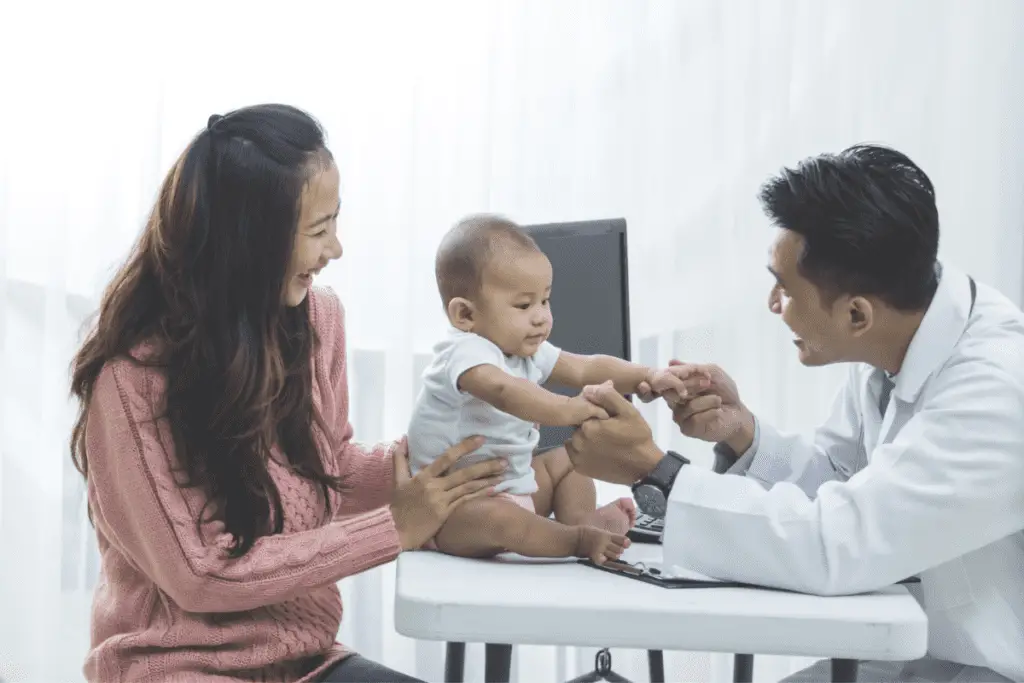 12. Research childcare options if you don't plan to become a stay-at-home-mom
You might have already started thinking about that; however, now it's important to come up with a solution that works best for your family. Try to finalize those plans before your baby is born so they won't add additional stress to your momma's heart during the postpartum season.
13. Consider purchasing or increasing your life insurance policy
Look around, research, and decide what's possible and best for you and your family's individual situation.
14. Tour (or virtually tour) the hospital/ birth center you plan to deliver at
Getting a good impression of the surroundings you can expect during your birth will help you feel more at ease and comfortable when the day comes. You will also precisely know where to go, and the time it takes you to get there from your home.
15. Sign up for a birth class
This one is absolutely important! Whether you take a class in person or online, it will prepare you and help you have a positive birth experience. It will teach you to cope with all your childbirth-related fears and teach you strategies on how to deal with the pain of labor.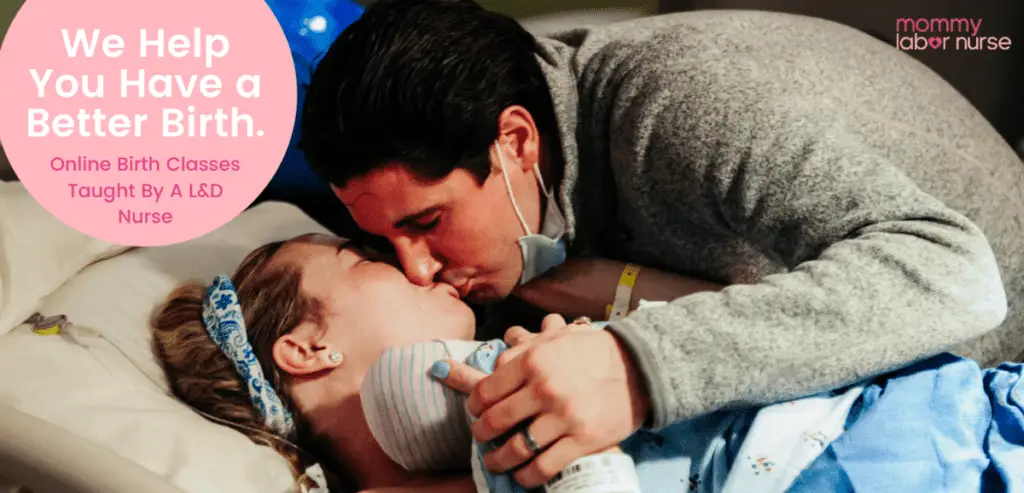 Mommy Labor Nurse's online birth classes are some of the best out there. I love that they offer three different versions of their class (natural, epidural, and c-section) so that you can get the birth education that's best tailored to your needs and goals – they all include newborn care education too!
Use the code MYMOMMYHEART for 10% off of any of the courses!
If you are no ready to commit to a full, paid class yet they also have a totally FREE 45 minute Birth Education Workshop. It's full of actionable tips and advice to help get the ball rolling on your birth preparations!
Get your free printable second-trimester checklist as a pdf here
That was it; I hope you got a good overview and feel ready for all the to-dos in your second trimester. Following this list will help you to be well-prepared for the arrival of your little one.
Enjoy this time of anticipation and getting ready for your baby!
Check out the first-trimester checklist or the third trimester-checklist as well!