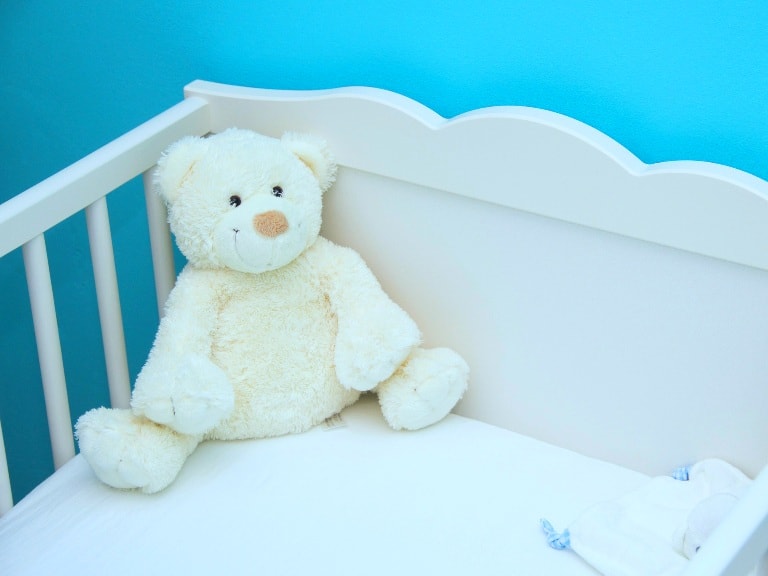 Congratulations on your pregnancy! What an exciting time!
A few years ago, when I was a couple of months pregnant with my first one, I had lots of questions. Amongst many other things, I started wondering what newborn baby essentials I needed to get? I wanted to find out about the absolute must-haves as a new mom and wanted to be well prepared for when the baby arrives.
At first, I found joy in googling, watching other mommy's YouTube videos on that topic, and reading through general checklists on the internet. I got pretty excited within the process and started dreaming about the little one's room and corners in our tiny apartment.
Over time it became a bit overwhelming, though. It seemed I had lost discernment of what was essential to have and what the world out there was trying to tell me that I needed.
If you are looking for some simple inspiration on what essentials to get for your newborn baby before birth, you are in the right place. I want to share with you what I got AND also actually ended up using with our babies.
What a newborn really needs
First of all, I would like to tell you one important thing I have become aware of through my own experience after having two babies:
You really don't need many items in the beginning. There are definitely some must-haves for your newborn, BUT:
The most crucial newborn baby essential is YOU as a mommy.
The newborn baby checklist below contains all things I would personally recommend getting before your baby is born. There are ten must-haves for the first three months and longer. You either need them in different daily life situations, or they can truly make your life as a new mom more manageable and more enjoyable.
Tipp: Make use of seasonal sales (e.g. Black Friday Baby Deals) over the time of your pregnancy. You might be able to save quite some money if you think ahead and time some of your purchases.
So, let's get started and check out the list:
The newborn baby checklist
Car seat
Baby carrier
Stroller
Baby bed
Changing station
Diaper bag
Baby clothes
Bathtub for baby
Baby care set
Small folder for documents
Disclosure: MyMommyHeart is a participant in the Amazon Services LLC Associates Program, an affiliate advertising program designed to provide a means for sites to earn advertising fees by advertising and linking to amazon.com
If you plan to deliver in a hospital and bring your little one home in a car, then an infant car seat is a must-have before your baby arrives.
Depending on the country and state you live in and its laws, there are different regulations in place. Find out precisely what is required where you live, and then go ahead and buy one according.
Even though usually I am all for saving money, I don't recommend you buy a second-hand car seat. You would never know for sure if it already has taken hits or been in an accident. Even though this might be one of the most expensive items on this list, the safety of your baby will definitely be worth it.
And my ultimate tip: After you buy the seat, TRY IT OUT! Install it, make sure you know how to buckle the seat correctly into the car. Depending on what system you may use, it may be easier or more complicated to know how.
Important is, that you do know how BEFORE the baby is here.
Trust me, yes, I have been there… nothing is worse than coming out of the hospital with your newborn in cold, snowy Swiss weather and not yet precisely knowing how to settle and strap this precious treasure in this car seat correctly into the car.
With our second babys arrival in 2020 we made sure, not having to go through this stress again!
On the note of the car seat I would like to mention another item which I found very practical and helpful to have in the car from the beginning: a rear seat mirror!
We had bought a straightforward one from Hauck and were very happy and at peace, having a clear view of the baby while driving.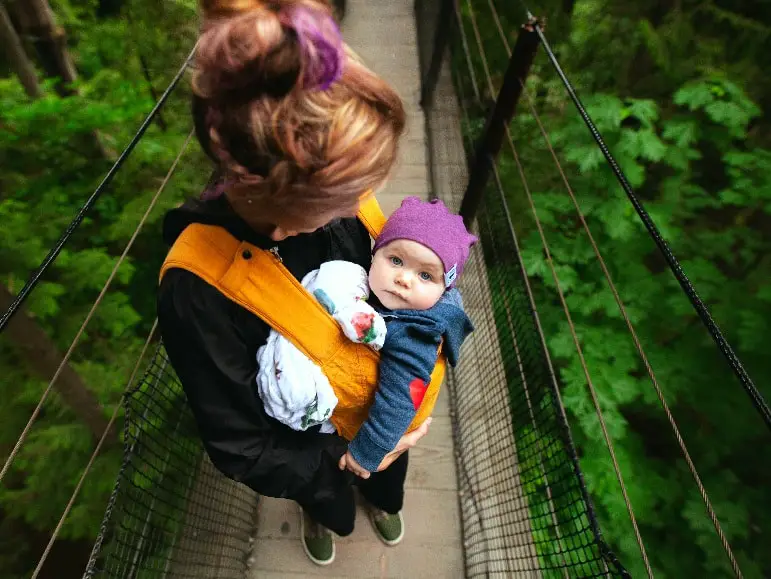 I have loved to carry my baby around, to have him close and all snuggled up on my chest. Unfortunately, after my c-section, I couldn't carry him too soon after birth. But once I had healed enough, it was one of my favorite ways to go around with my son.
The baby was well protected from curious and touchy people around; he was close to mommy's heartbeat, felt safe, could sleep, or observed the surroundings a bit. It also gave me more freedom to move around with two hands free.
During his first months of life we used a MobyWrap carrier.
I really enjoyed its comfort on my own skin and the slightly stretchy material resulting in great adaptability.
The downside to a wrap carrier for me was the wrapping itself.
I know a lot of mommies get really good at it and can do it quite effortlessly and fast over time, but I've always struggled with the long piece of cloth and wasn't (hygienically) comfortable putting it on outside somewhere since its ends would be touching the floor in the process.
That was why after a couple months we decided to invest into a "clip on" carrier and we bought an ErgoBaby Carrier. We also got the infant insert with it since our boy was only around 3 months old.
It was honestly one of our best investments. We have used this carrier countless times if not daily ever since. Our now one year old still enjoys being carried (mainly on our backs now).
I especially enjoy how easy and fast I can "put on" the baby. And the thick, backpack-like straps feel very comfortable on the shoulders.
I definitely recommend you get some sort of a baby carrier.
Inform yourself about all the different options out there, ask a friend which one might have worked best for her and even try some out if you get a chance before deciding which one to get.
It might also be a good option for you to buy a cheaper one second-hand to start with after baby is born and find out over the course of time what will work best for you and your family.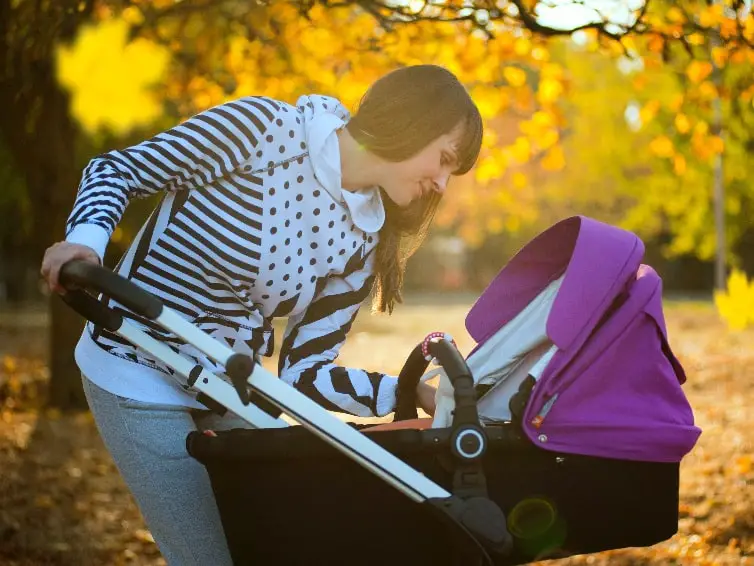 If you don't want to always carry your baby on your body, you might want to get a baby stroller.
Again, there are thousands of different options out there on the market.
For me it made sense to answer myself a few questions first, to narrow down the endless google search for the "best" one:
Where are we mainly going to use it? On paved roads? Hiking trails?…
What are the desired requirements in size? Will we want to be able to pass narrow roads, ride public transport with it? Does it need to be foldable?
How long do we plan on using it? Only newborn stage? Toddler age? Maybe even for a next child?
And finally:
Considering all the above points, how much are we willing to pay? Is it important for us to have a certain brand? Can we ensure the quality of the product?…
We ended up getting an amazing second-hand offer and bought a very simple, three wheels, foldable stroller from Hauck. We are very happy with it and it has served us well.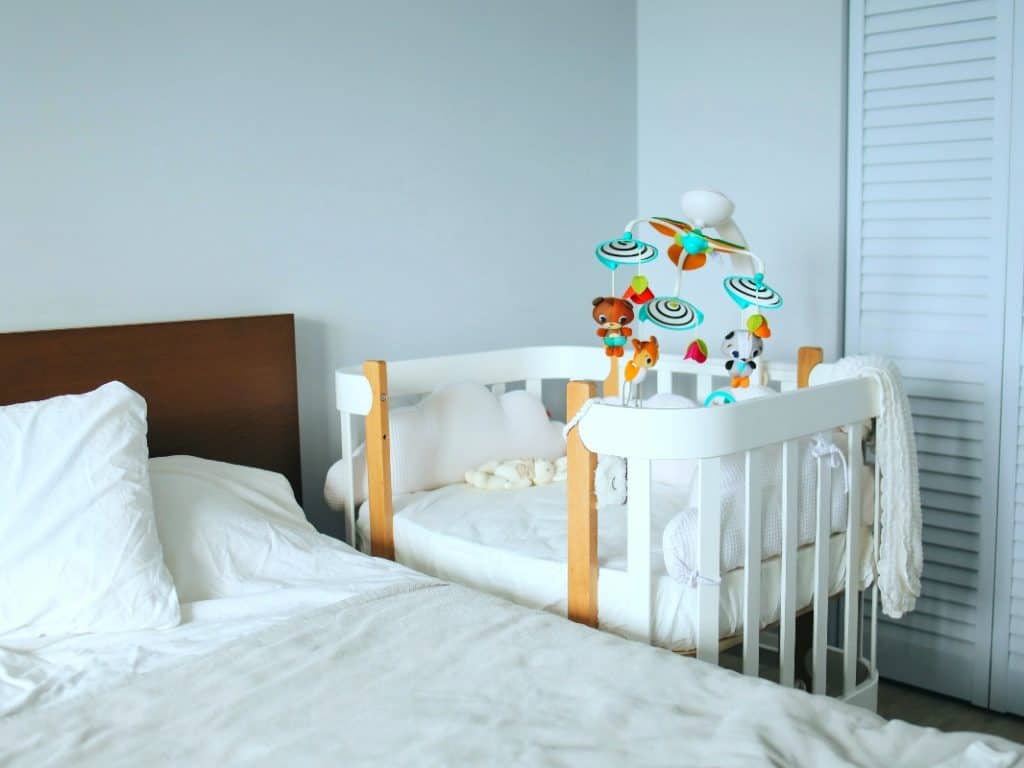 Preparing for baby, you and your partner also must think about the upcoming new sleeping arrangement 🙂
Maybe you have already decided that for the first months/years your little one will simply sleep with you in your bed. In that case you won't have to worry about it any further for now. (Except maybe you would want to consider a day bed for in the living room or something similar…?)
If that is not you, then you can start looking into baby beds. You have the options of a free standing one, or one you can directly attach to your own bed and have it open on your side for easy access f.eg. to breastfeed at night.
With our first son we had a free standing one in our bedroom. It worked well for him to sleep in but looking back I wished we had an attached cot to our own bed.
I believe it would have made those first few weeks and months a lot easier for myself during the nights when healing from my c-section and whilst breastfeeding baby.
For our next baby I hope to get an attached cot which then after some time can be detached and used as a free-standing baby bed.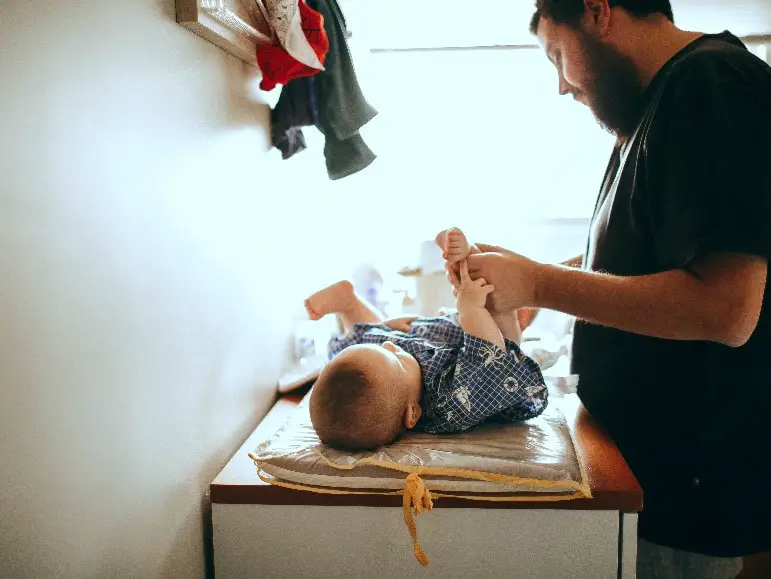 One thing is for sure: Your baby will need someplace to be changed. This can be very simple, like a waterproof mat on a bed, or a bit more invested like a full changing station drawer.
Maybe you would even want to consider both if you live in a two-story home…?
If you have a small nursery, check out these cute changing tables for small spaces.
Whether it is simple or a bit more of a setup, it makes sense to have it in a way where you as a mommy can be as comfortable as possible whilst changing your baby.
For our small (one-story) apartment we had a changing station drawer set up in our bedroom, where I had everything I needed either on top or within the drawer's underneath. That turned out to be super practical and comfortable for me.
I had also hung a little mobile over the changing mat, so baby had something to be occupied with whilst going through a diaper change.
If a full changing station drawer seems too expensive for your budget, I recommend you looking into second-hand offers online or just make it work with a "normal" drawer or table.
Maybe you are even skilled or know somebody who could help you with a DIY changing table. It really doesn't have to be fancy. The important thing is your comfort. Trust me you will spend quite some time with your little one in this place 🙂
Along with the changing table come a few smaller essentials which you will need in that area. Diapers, wipes, some sort of diaper disposal system (diaper bin or small plastic bags), baby bum cream, and hand sanitizer.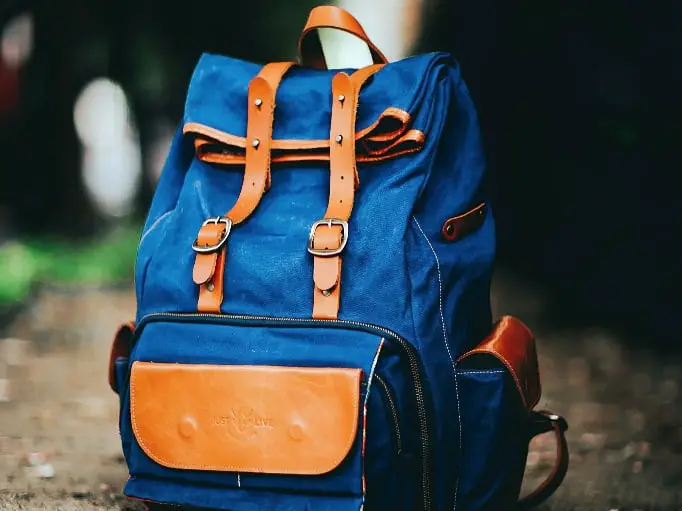 Another essential is some sort of a diaper bag for on-the-go. It can be a bag or backpack specifically designed for that purpose with all kinds of specific pockets. Or you can just use any "normal" bag with suitable inside pockets to keep things separated in a practical order.
In addition to the changing essentials listed above you also want to put some extra clothes for baby and yourself in there. You never know when your baby might have a blowout or spill some milk all over you.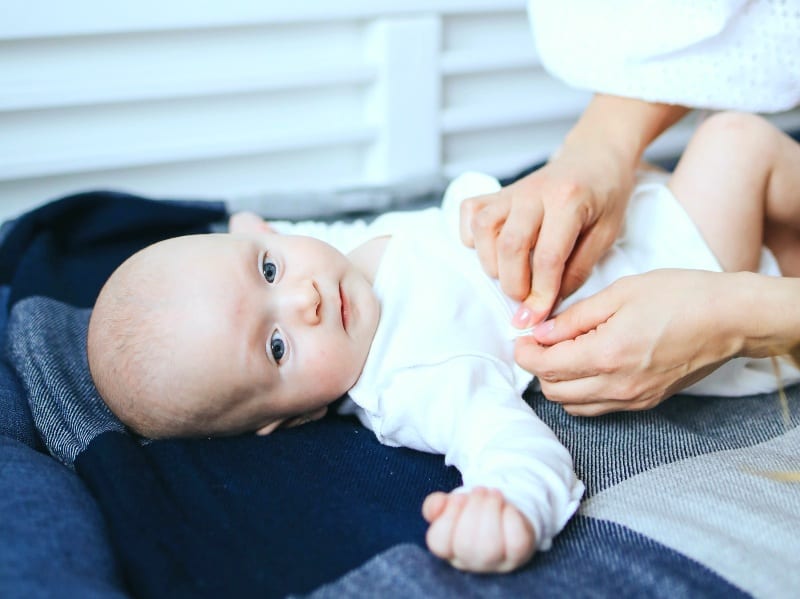 Before your baby arrives you obviously also need to get a few clothes. My number one tip here is:
Do NOT buy too much clothes in one size! Your newborn baby will grow super-fast in those first weeks and months. You will not have the chance to put baby in 100 different outfits of the same size. Some onesies, some sleepers with feet, a couple hats and a couple fun outfits is a good start.
Along with the clothes, I recommend getting (a lot! of) receiving blankets or swaddle cloths. Seriously, you will use them for everything! Breastfeeding, swaddling, covering, wiping, and playing are just a few ideas. Check out this post for even more inspiration on how to use receiving blankets or swaddles.
Also consider getting a soft small baby blanket. Depending of the time of the year and season you are in, it might come in handy.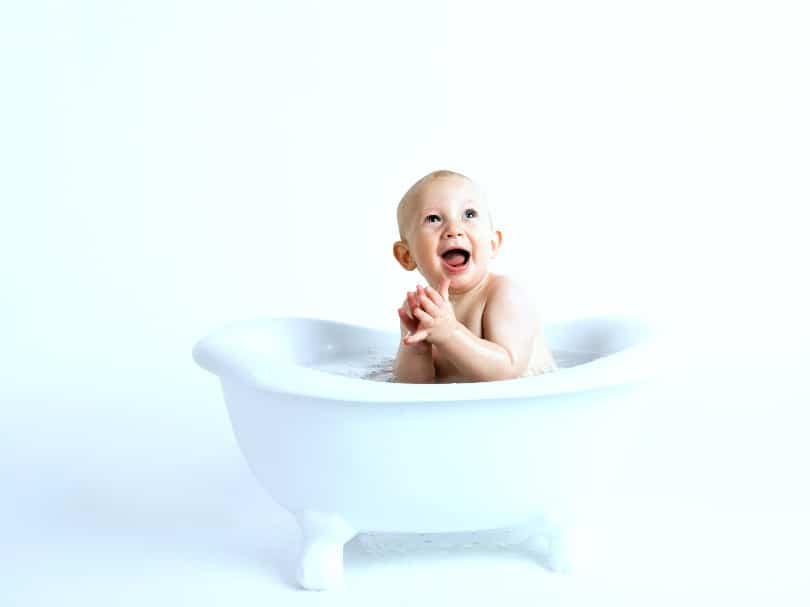 Once your newborn is a couple weeks old, you will want to give your baby that first bath. You can either simply use your sink if it is big enough or get a baby bath tub or bucket.
Along with that you might want to get a classic, sweet baby bath towel with a hoodie or you can just plan on using a "normal" towel.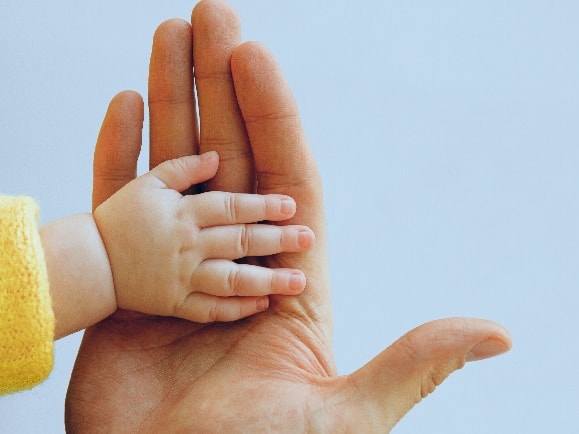 If you don't already have a digital thermometer which you can use for a baby, make sure to organize one.
You can also get a baby nail clipper and hairbrush, but you won't use those items until your newborn is a few weeks old.
If you plan on giving your baby a pacifier, I recommend you to get different ones from different brands (maybe just two to start with). Then after birth you will find out if and which one your baby takes or not.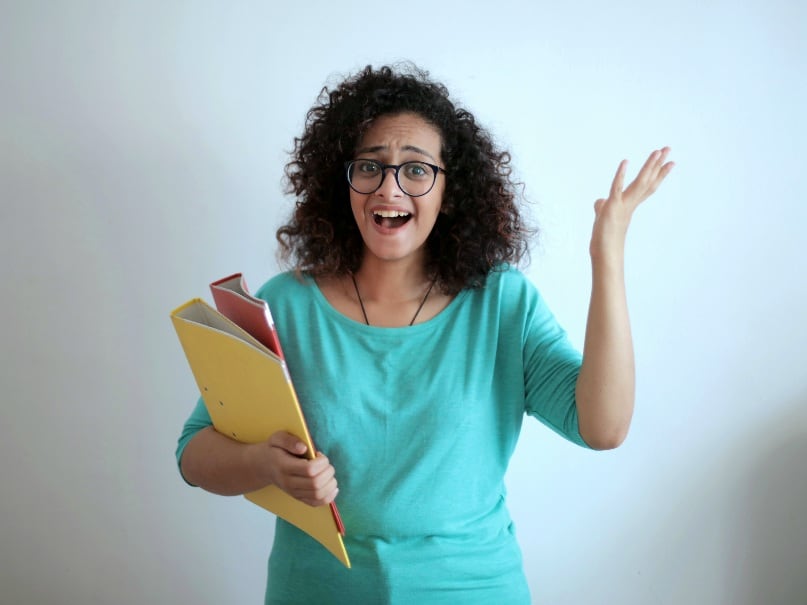 Finally, you might want to consider getting a small folder to organize all the papers and documentation of the pregnancy and birth and afterwards. You might have received some from your midwife already and most likely will get a lot again in the hospital. You will be glad to have it all organized in one place, easy to access if needed.
The newborn baby checklist – get your free printable here
Those were items we had got for our firstborn and it was all we really needed for those first few weeks with our baby. Obviously, as time goes on, there will be more and more things you might want to consider getting. But for the newborn phase I would say you are off to a great start with these few newborn baby essentials.
If you prefer amazon shopping and creating your own list online, simply create your baby registry right here on amazon. Afterwards, easely share it with your friends and family and enjoy getting the exact gifts you were looking for.
One essential thing I didn't mention on this list is a nursery chair. It is not an absolute must-have, but a very-nice-to-have item as a new mom. Check out all about rocking chairs and gliders for your nursery here.
What you don't need for your newborn baby
There are definitely other newborn baby items wich I haven't mentioned above, but honestly you probably won't even use them even if you decided to buy them. According to an article on whattoexpect.com, a baby wipe warmer, super dressy clothes and crib pillows are just a few of such items which you won't need nor use.
Personally, whenever I wasn't sure if I would need or use an item, I waited with purchasing it, until the need actually came up (if it did at all). That way I was able to save money and instead invest into things which were actually important.
Also on that note: Have you already chosen a name for your little one? Find 120 most beautiful girl names and their meanings here.
Or if you are looking for more practical tips, check out these hacks on how to deal with a baby diaper blowout and how to prevent it.